Software Development Services
Software development is the process of designing, creating, testing, and maintaining software. It can be divided into two main areas: application development and system software development. Application development focuses on creating programs that solve specific user problems, while system software development creates low-level systems that enable applications to run. Because of the complex nature of software development, it is often outsourced to specialized firms like Different Dev. We have the expertise and resources needed to create high-quality software solutions that enable your business to run more efficiently. In addition, outsourcing can help to save time, money, and reduce the risk of project failure.
We build business-critical applications that deliver real results. With our team of experts, you can be confident that we will provide reliable solutions.

Why do I need a Veeam developer?
Software development can play a critical role in the growth and expansion of a business. It's our job to help you develop software that streamlines your business continuity b raising your level of reliability while lowering costs and reducing risks.
In any environment, consistency is critical.  With Veeam development, you can ensure that your environment is completely protected, monitored and within compliance requirements. Your organization receives the bonus of automating the testing, recovery, and benchmarking the process. 
Custom Software Development Lifecycle
At DifferentDev, we approach each engagement by starting with a detailed discussion of your business and technology challenges and goals. We then develop a strategy to shape our engagement, ensure success, and provide you with the most exemplary software solution.
Planning
Designing
Defining
Building
Testing
Deployment
Maintenance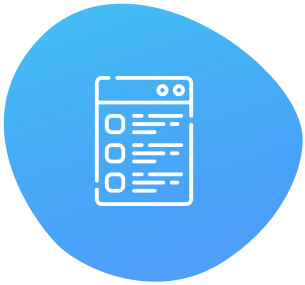 Your Journey with Different Dev
We design your software development services to provide the same level of quality, performance, and reliability that we demand from our own products. From day one, we establish a process that identifies the specific needs of each project while at the same time maintaining a professional and collaborative relationship with our clients.
Our Software Development Services Include:
Get a dedicated team of software engineers with the right blend of skills and experience. They will work exclusively on your product, giving their full attention.
Staff Augmentation Services
Enhance your in-house team with our expert software developers. We help you to get the most out of your current software development teams.
Custom Software Development Services
Full-cycle custom software development. We design and develop excellent custom software solutions to meet your specific requirements.
We help organizations reduce risks and ensure product integrity by providing a full range of quality assurance and testing services.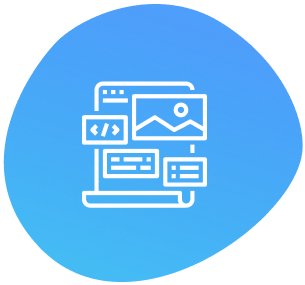 Why Choose Our Software Development Services?
We cover the entire lifecycle of enterprise application design, integration, and management, from ideation to delivery and ongoing support.
Dedication to perfection allows us to maintain a highly customized approach, build a long-term partnership, and remain focused on specific tasks at hand.
Our team's exceptional domain expertise and in-depth knowledge of new technologies ensure the best solutions for our clients.
High-level expertise and several solution accelerators enable fast product rollout, quick customizations, and smooth delivery. As a result, you get reduced development costs with speedier market entry.
Are you looking for Software Development Services? We employ top talent, so you get the expertise needed to stay competitive. Contact us for more information