Infrastructure Management
IT infrastructure management is becoming increasingly important in a world reliant on techology. The process of planning, configuring, maintaining, and optimizing the hardware and software that make up an organization's IT infrastructure is a large task that many companies aren't staffed for. Ensuring that the infrastructure can support the current and future needs of the business can be challenging.
The pressure to keep up to-date with the best infrastructure often forces a company to ake on new and unfamiliar technology to stay competitive. Different Dev helps organizations stay ahead of the curve by providing a comprehensive solution for managing virtual, physical, and cloud environments. Different Dev has the expertise needed to bridge the gap between your current infrastructure and the best Veeam Optimization while protecting your company from digital threats, through immaculate backup support. Thus, we have the expertise you need to level up your IT operations.
What is Veeam Infrastructure Management?
Veeam Infrastructure Management is a powerful and intuitive solution to monitor and manage your backup and recovery environments. Its unique mix of features, scalability, and ready-to-use components, helps to improve your most critical tasks easily.

Why do I need a Veeam Infrastructure Management Service?
Infrastructure management is a critical component of any organization which will effectively do its job while reducing the risks of downtime, revenue loss or productivity loss. Often, an organization overlooks key critical configurations and automation, which can optimize results.  Different Dev provides a cost-effective, intelligent, and easy-to-use solution to help you manage your entire IT infrastructure.
We understand that successful businesses thrive in a healthy and secure IT environment. Our team of professionals has experience managing, implementing, and maintaining a wide range of infrastructure. Together we will build and manage your virtual environments, backup/protect your data, and facilitate disaster recovery.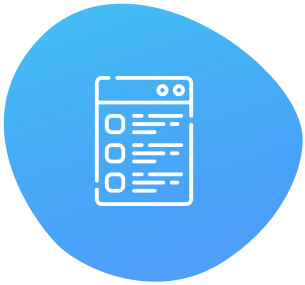 Different Dev Infrastructure Management Offers:
Real-time view of your Company's infrastructure
Faster backups and restoration of data
Easy management and control of your IT Infrastructure
Efficient and cost-effective protection of data
We ensure that your applications always run, regardless of what happens to your IT environment.
At Different Dev, we help you mitigate risk, and automate and orchestrate your IT in a better way. Our services for Veeam Infrastructure Management include:
Creating and executing an effective Infrastructure Management strategy
Providing implementation and 24/7/365 support
Ongoing monitoring and reporting
Identifying the best options for your virtual environment
Evaluating the viability of the implemented strategy
Helping you leverage existing investments in your IT Infrastructure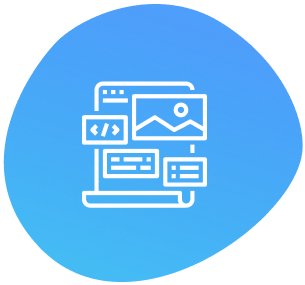 Your success is our #1 priority. Get more with Different Dev
Being experts in Infrastructure Management means we understand how your organization uses its resources and integrate this into your Veeam Infrastructure. We take care of individual client requirements, keep up with regulatory compliance and guarantee that all solutions meet your business needs.
Infrastructure Management Services are a crucial component of any IT infrastructure. Different Dev provides a complete solution for managing your data center and virtual environment to deliver the highest levels of availability, performance, and scalability.
Contact us today for more information on our Infrastructure Management Services.
Data is the backbone of any organization. It is essential to protect this data and keep it safe. Different Dev adds flexibility and scalability to meet your business needs, reducing operating costs and risks.